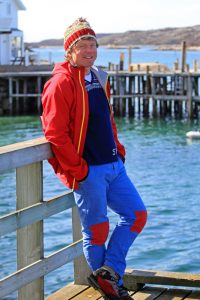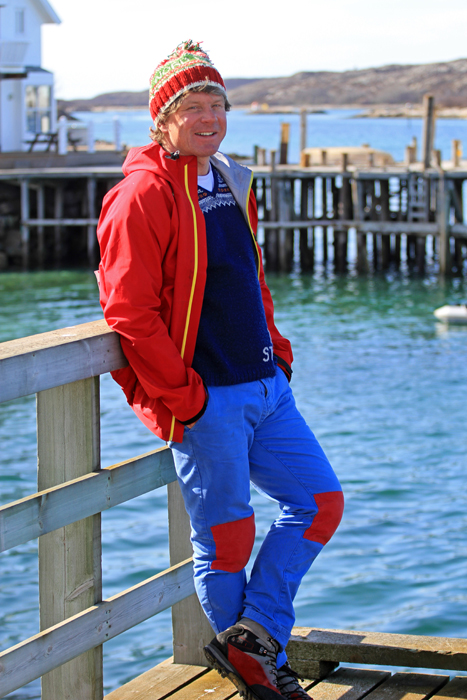 I am a strategic midfield player and I am a professional in the passenger shipping industry. At the same time I write books and can also be hired as a private consultant and motivator for any of your needs within marketing and public relations.
I started my career as CEO for a bus company in West Africa when I was 23 years old. Later I added higher education in management, marketing and economics.
The last past years I have been working to launch the worlds smallest cruise line where you can travel a few hours or some days. Spring 2011 public national TV channel NRK launched a serie with the vessel sailing from Bergen to the Fjords with me as the captain. My passengers are entrepreneurial skiers going to see the fjords where they experience the charm of the vessel and the high mountains. The program is somehow related to Top Gear and Norwegian nature program der ein ikkje trudde nokon kunne bu.
The program became popular with a market share between 40 and 50% and will also be shown om swedish and finnish national TV, and more programs will follow. You can see a trailer under "oppdrag sognefjorden".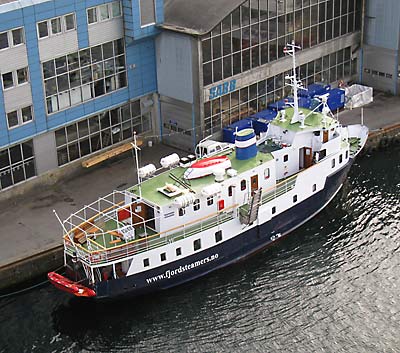 You can also have a look at my other experience and education:
Travel Market – Danish Internet portal www.travelmarket.com
Country Manager Norway. All portions of a business.
References founder Mr. Ole Stouby http://www.travelmarket.dk/
Journalism, leading Norwegian publisher Schibsted http://www.schibstedforlag.no/
I wrote the book Far Min and promoted it with national TV/ radio channels and newspapers. I gained a lot of experience with the media!
References, Schibsteds Forlag Publisher Mr. Vebjørn Rogne
University of Bath http://www.bath.ac.uk/
Master of Business Administration (MBA).
Miki Travel Ltd., Japanese tour operator http://www.miki.co.uk/
Manager Special Projects. Marketing, economy and purchasing in a well structured Japanese company.
References General Manager Reidar Usterud Tel.
Middle Tennessee State University http://www.mtsu.edu
Aero department, technical, administrative and media understanding courses in the heart of USA.
West Africa G.T. & T. Ltd. Bus company
Managing Director, Technical, administrative and economic responsibility for a public bus company in the worlds fourth poorest country. No website I am sorry, we where happy having the phone lines working.
Air force, parade soldier http://www.mil.no/luft
Gardermoen Air base (we also watched the charter flights bound for sun & fun from our barracks.)
Having my own projects. I arranged Norwegian championship in biathlon and I ran a small bus company and I did a lot of sports.
Oslo Katedralskole – Upper secondary school http://www.oslo-katedral.vgs.no/
International upper secondary school
Den Norske Bank – Norway's largest bank http://www.dnb.no/
Shareholders department
VG – Norway's largest newspaper http://www.vg.no/
Messenger boy
If you want me to work for you you can mail me at mads@fjordvisjon.com or call me at (+47) 92163985. You can also Skype me at fjordvisjon.